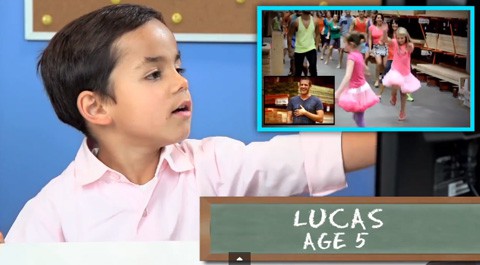 The producers of the 'Kids React' series dropped their latest piece of work over the weekend — a fascinating look at kids reacting to videos of two gay marriage proposals we've featured on Towleroad – the Home Depot proposal and the Girl on a Bus proposal.
Write the filmmakers:
We spoke with 13 kids ages 5-13, presenting them with 2 viral videos of same sex marriage proposals, and then had a very frank and honest conversation to get their thoughts about it all. As you will see there is a mixture of negativity, confusion and support from our panel, with a running theme of not understanding why inequality continues to exist in our world, and that equal rights is very important.

It's a thought provoking episode that will stir controversy, but we believe it's important to have these types of conversations openly, and hope we captured a moment in time that showed what the state of this issue was in our society in 2013.
Watch, AFTER THE JUMP…