Barilla, the international pasta maker who came under fire in September after its chairman Guido Barilla told a radio host that gay people could find another brand if they didn't like the fact that the company would never make an advertisement with gay people in it, today announced a new Diversity & Inclusion Board, a Global Diversity Officer, and participation in the HRC Corporate Equality Index.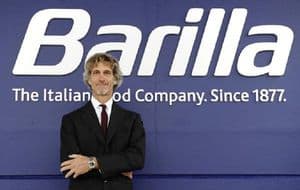 The new initiatives are a result of meetings with civil and human rights leaders in Italy and the United States, it says.
Said Chief Executive Officer Claudio Colzani in a press release:
"Diversity, inclusion and equality have long been grounded in Barilla's culture, values and code of conduct. They are reflected in our policies and the benefits we provide to all employees, regardless of age, disability, gender, race, religion, or sexual orientation. At the same time, we are committed to promoting diversity further because we firmly believe that it's the right thing to do."
The steps include:
– A newly-established Diversity & Inclusion Board, comprising external experts and advocates who will help Barilla establish concrete goals and strategies for improving diversity and equality in the company's workforce and culture with regard to sexual orientation, gender balance, disability rights and multicultural and intergenerational issues. Individuals who have accepted positions on the Board to date include, David Mixner, a prominent global leader in the Lesbian, Gay, Bisexual and Transgender (LGBT) community and Alex Zanardi, a Paralympic gold medalist.
– Appointment of the company's first Chief Diversity Officer, Talita Erickson, a Brazilian-born attorney who for the past year has served as General Counsel to Barilla America.
– Participation in the Corporate Equality Index (CEI) created by the U.S.-based Human Rights Campaign to measure and rate large companies on their policies and practices pertinent to lesbian, gay, bisexual and transgendered (LGBT) employees.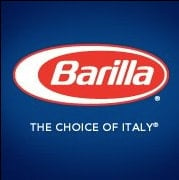 Said Mixner: "I am encouraged by Barilla's commitment to seek outside guidance and advice on these crucial issues and pleased to be a part of it. I am also impressed with the willingness of the Chairman and company to listen and learn from LGBT community leaders and work towards improving diversity, inclusion and equality."
The company adds:
Barilla will also launch a global online contest in 2014 designed to engage people on diversity, inclusion and equality. Entrants will be asked to create short videos that represent the multifaceted nature of pasta, which will be submitted to the web community to be liked, shared and voted. The videos will be then judged by an expert panel and the winners will receive awards.