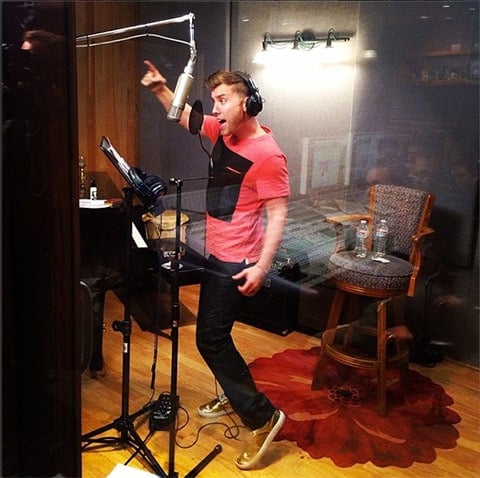 The N'Sync alumnus and recently engaged host of "Dirty Pop" on Sirius XM revealed yesterday that he will be returning to the world of music and has already completed the first single on an upcoming solo project being executive produced by Marc Schaffel. The crooner shared the announcement on Instagram: "Only took me 12 years to get back into the studio …I think it's about time W Marc Schaffel and K C Porter."
E! News reports on the unique concept behind Lance's first solo song:
Schaffel shares that Bass has teamed up with Australian recording artist and DJ-producer Anise K and producer KC Porter for his debut dance pop song "Walking on Air," which will be released around the first week of January, and is the first new concept hit song featuring a couple different famous artists from different parts of the world, on versions to be released in their respective countries.
"Listeners from around the world will have the option to hear the various versions and pick their favorites to download from iTunes, whether it is a version that features a well known local artist from their part of the world or one from a different part of the world," Schaffel said.
A video for Lance's single will reportedly be finished this week.
Check out one more shot of Lance back in the studio AFTER THE JUMP…
(Photos via Instagram)