Twitter takes off on Wall Street in IPO.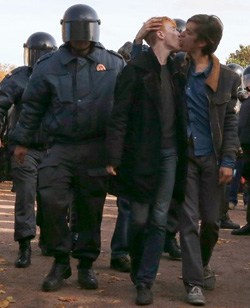 The NYT receives more than 400 personal accounts of being gay in Russia.

Meme collision: Grumpy Cat goes to Disneyland, meets Ridiculously Photogenic Guy.

Does Damien Hirst have an Oz-like role behind Banksy? "There are rumors that Hirst finances Banksy, who is in turn constantly highlighting the importance of Hirst by defacing or referencing his work, and he doesn't reference a lot of other artists…"

Glenn Beck: Get rid of the FDA. Let's just depend on honorable companies.

Cheyenne Jackson joins Ryan Murphy pilot Open. "Open, which Murphy co-wrote with Lauren Gussis, is described as a modern, provocative exploration of human sexuality and relationships. It centers on five central characters played by Michelle Monaghan, Scott Speedman, Wes Bentley, Anna Torv and Jennifer Jason Leigh. I hear Jackson plays a handsome meth addict."

American Horror Story renewed for Season 4.

Jamie Foxx in talks to play Martin Luther King Jr.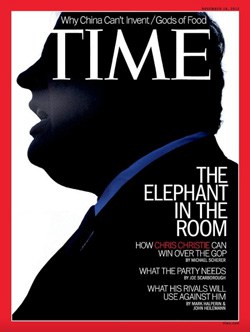 TIME profiles 'Elephant in the Room' Chris Christie.

Insurance equality ordered for gay marriage in New Mexico: "Insurance Superintendent John Franchini said Wednesday couples with valid marriage licenses — regardless of their sexual orientation or gender — must be treated equally and without discrimination by insurers."

99.1 The Mix Radio DJ Kidd O'Shea gives gay teen advice about coming out.

Looks as though Jersey Shore's Vinny had a successful cleanse.

San Diego gay bar closing: "The newest landlord of Inn at the Park, Wyndham Vacation Ownership, is remaining tight-lipped over reported plans to end public access to the property's popular rooftop space, Top of the Park. Yet according to a source who works at the seven-story historic landmark, Wyndham has already informed key staffers that the roof will close on Jan. 31."

Robert Pattinson brown bags it.

Male model Jordan Warner upstages bottle of fashion water.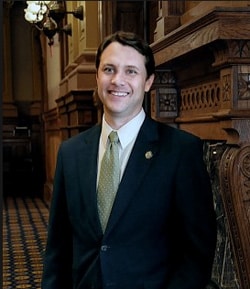 Jimmy Carter's grandson Jason Carter to run for Georgia governor.

Gays assaulted by neo-Nazi skinheads in Sao Paulo, Brazil: "According to São Paulo's Secretariat of Public Security (SSP), the couple, a 23 year-old sculpture and his 34 year-old partner, were in front of a bar on Rua Augusta, around 4am. While awaiting the arrival of a taxi, the couple was surrounded by a group of skinheads, who shouted homophobic abuse against the victims and attacked them by whacking their backpacks on to their heads."

Atlantic City's first gay nightclub, Pro Bar, closes.

The New York Knicks need help: Why not Jason Collins? "Collins has been home in Los Angeles, working out and waiting for the inevitable injury that would send a front-line player to the injured list and get him back into the league for at least part of a 13th season. Chandler was the first and will not be the last. Reluctant to be quoted on a touchy subject, many N.B.A. insiders have insisted that Collins's exclusion has had nothing to do with the announcement last spring that he is gay. It has been, they said, more about his age, limited abilities and in some cases about luxury tax complications related to the salary cap."