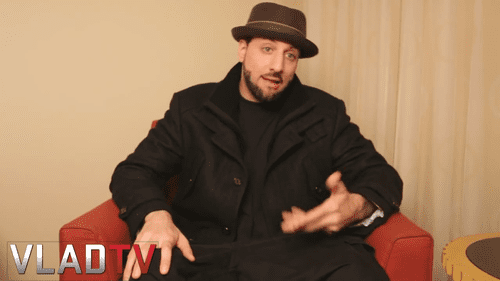 In a recent interview with VladTV, New York rapper R.A. the Rugged Man's answer to the question of whether or not he's a Macklemore fan quickly grew into a mild diatribe about the wider issue he has with some rappers pushing a 'gay agenda' in Hip Hop culture. HipHopDX reports: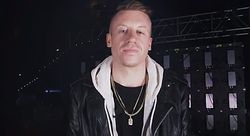 R.A. likened the discussion of homosexual issues to a political ploy. "Politicians use the black community for votes; they use the Hispanic community for votes; they use the homosexual community for votes; they use women for votes; they use everybody they possibly could for votes. In politics, that's what they do, and Hip Hop is politics too."
"Macklemore, he can be sincere (in his song 'Same Love') with what he's saying about…'Oh, if I was gay, I would think Hip Hop hates me,' but what's really going on is that they're using that popular, political agenda to move their careers forward," said R.A. "And they might be offended by me saying that, and it's no disrespect to Macklemore, but that's just how I feel."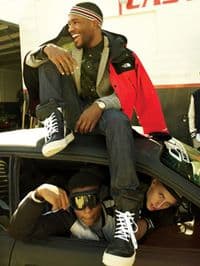 R.A. went on to discuss Frank Ocean, who publicly came out last year. R.A. doesn't buy that it was a heroic or brave move, merely a marketing strategy:
"And it's the same thing with [Frank] Ocean. 'Oh, I'm gay.' Okay, you came out of the closet, but it's a week before your album drops. [Frank] Ocean, it's a political campaign that's promoted from Def Jam…"
"If Frank Ocean wanted to come out two years before his album dropped, eight months after his album dropped….the timing was strategically placed…because a big percentage of the entertainment industry and media is run by [the] homosexual community," said Rugged Man. "Which I'm not saying there's nothing wrong with that, but these people, they're smart."
Watch, AFTER THE JUMP…