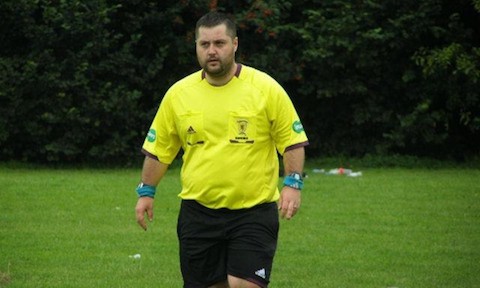 29-year-old Joe Richardson has been officiating soccer games for over 12 years, but his experience earned him no respect at a game in Perthshire. During the match a player was suspended for violent conduct, which earned some slurs directed at Richardson. Later in the match, multiple players began hurling slurs, with one in particular approaching Richardson's boyfriend, 24-year-old Jack Nicholson, and telling him, "I hope you're proud of your boyfriend, I'll punch your f***ing teeth in."
Richardson reported the threats to the police and the Angus and Perthshire Referees Association, the latter of whom offered no support, telling Richardson that it was a criminal matter and he'd have to take care of it himself. Richardson spoke out on Facebook about the lack of support from the Association; the Association in turn expelled Richardson from the organization.
Richardson has appealed to the Scottish Football Association, and the police are investigating his criminal complaint.