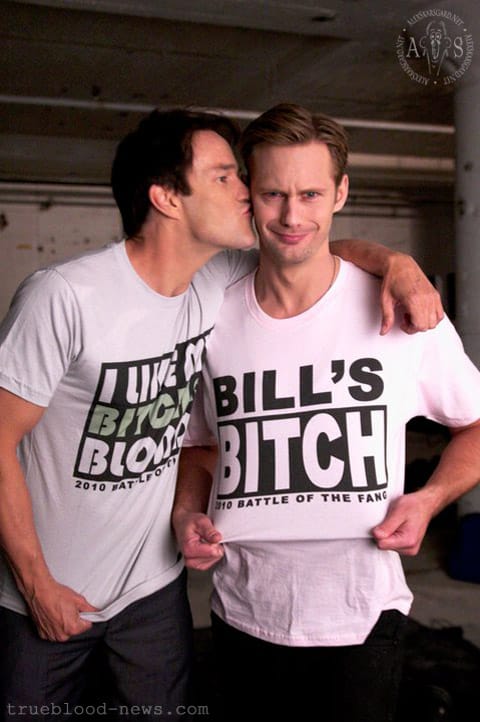 True Blood stud Stephen Moyers, soon to be seen as Captain Von Trapp to Carrie Underwood's Maria in a live TV version of The Sound of Music, sat down with The Huffington Post recently and shared one particular aspiration he and his fanged co-star, Alexander Skarsgard, shared for their characters' trajectories, particularly how they hoped they might intertwine before the show's final season:
Do you have your own twisted fantasy about what you hope to happen?
Alex (Skarsgard) and I have been pushing for an Eric-Bill love scene for a long time, but they always said no. But our dream would be for my football team, West Ham United, to play his Swedish team, and would end up in some match-up that Bill and Eric happen to be able to get to.
That would be pretty great, but I don't think Sookie would be to happy about that.
I'm sure Sookie would find a way to be part of the action. She usually does.