Today is the Transgender Day of Remembrance, and around the country memorials and vigils are being held to mark the many victims of anti-trans violence.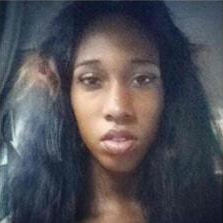 There is a full list here.
And if you would like a list of the stunning number of identified victims of anti-trans violence since last November, you can find it here.
The organizers write: "The Transgender Day of Remembrance was set aside to memorialize those who were killed due to anti-transgender hatred or prejudice. The event is held in November to honor Rita Hester, whose murder on November 28th, 1998 kicked off the "Remembering Our Dead" web project and a San Francisco candlelight vigil in 1999. Rita Hester's murder — like most anti-transgender murder cases — has yet to be solved. Although not every person represented during the Day of Remembrance self-identified as transgender — that is, as a transsexual, crossdresser, or otherwise gender-variant — each was a victim of violence based on bias against transgender people.
Pictured: Islan Nettles, killed last August. An update in her case HERE.
For those of you here in NYC, here's the info on tonight's vigil: