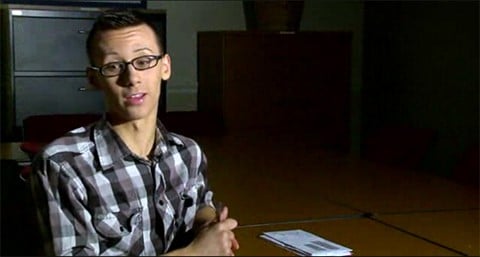 A new report from KDAF – Dallas highlights the problem of LGBT youth homelessness in this country and specifically in the North Texas Area. Doug Magditch digs into the issue and reveals that combating homelessness among LGBT youth often times proves challenging because homeless LGBT youth are not counted, making it difficult to adequately assess and address the scope of the problem:
One out of every twenty people in the United States identifies as lesbian, gay, bisexual, or transgender. Among the homeless youth population, it's two out of five. According to a study published in September called "Serving Our Youth," Forty percent of homeless youth are LGBT. The biggest reason: family rejection. Many LGBT youth say they either ran away because their family didn't approve of them being LGBT (46%), or their family forced them to leave (43%).
There are no numbers on how many homeless youth in North Texas identify as LGBT. The Department of Housing and Urban Development (HUD) doesn't require municipalities count LGBT as a specific demographic in the annual point-in-time homeless count. So, we aren't counting.
A 2010 report that focused on homeless youth in Hollywood, California, found that homeless LGBT youth are more likely to be robbed, physically assaulted, sexually assaulted or raped than their heterosexual counterparts.
Ryan Cofer, 19, shared his own experience with homelessness after coming out to his family as trans: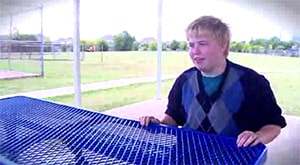 "Right when I turned 16 my dad kicked me out because I told him that I wanted to go by a different name. I told him I was trans," said Cofer.
Cofer told his dad he wanted to identify as a male. He switched his name from Alexis to Ryan.
"I didn't think he would care. He didn't care about me being a lesbian, why would he care about this?" said Cofer. "It was at one in the morning and he was just like, 'pack your stuff and leave.'"
Cofer wandered the streets, before contacting a friend who let him sleep on his couch.
"I was sitting at a playground near my house for a good three hours, just trying to figure out what to do. You always kind of live with that fear whenever you're coming out, that you will be homeless. When it happens, it's terrifying," said Cofer.
Watch the news report AFTER THE JUMP (caution: auto play)…