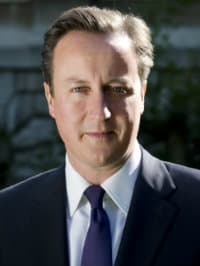 Earlier this year, the United Kingdom had its four major internet service providers turn on parental filters to — as Prime Minister David Cameron put it — "protect children and their innocence" from online porn.
Over the coming year, the web-filters will automatically be applied approximately 95 percent of all home internet services unless otherwise requested by customers.
However, the filters have predictably blocked a lot more than just porn including sites for "child protection charities, women's charities and gay rights groups" as well as sites covering sex education, addiction and abuse.
The filters have also blocked access to sites belonging to the British Library, the National Library of Scotland and political figures who supported the so-called "anti-porn web filters" to begin with.
Software developers have already created an extension for the Google Chrome browser which bypasses the filters for unfettered access to the web — it is called "Go Away Cameron" after the Prime Minister who supported the filters.