In a decision that illustrates just how asinine the current patchwork, state-based solution to the gay marriage issue is, North Dakota attorney general Wayne Stenehjem has announced that individuals in out-of-state same-sex marriages can obtain marriage licenses in the state without getting divorced first. Grand Forks's WDAZ 8 reports: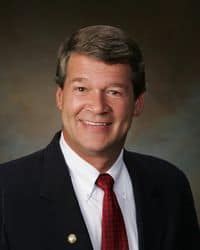 Burleigh County State's Attorney Richard Riha said he requested the opinion after a man who still had a legal same-sex marriage in another state came to the county recorder's office in September and applied for a marriage license to wed a woman.
"You don't see those every day," he said.
Riha asked Stenehjem for his opinion on whether a county recorder could issue a marriage license in such a case in which the person with the same-sex marriage hadn't gotten a divorce.
Same-sex marriage isn't recognized as legally valid under North Dakota's Constitution and state law, which both explicitly define marriage as the legal union between a man and a woman. 
State law also requires that a prior marriage be dissolved or annulled before a new marriage license can be issued. 
In his opinion, Stenehjem wrote that a person's previously valid same-sex marriage in another state isn't recognized in North Dakota, so he or she may still obtain a valid marriage license here. The person also isn't committing a crime by indicating on the marriage license application that he or she was single or never married, the opinion states.
Stenenhjem, however, declined to weigh in on whether or not an individual in this situation would be violating the other state's bigamy law if he or she moved back, saying that he would "defer to state legislatures to resolve this unique issue."