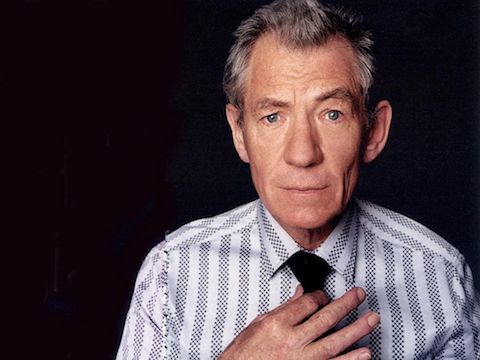 The bad press for Russia and its abominable anti-gay "propaganda" law just keeps building and building. Sir Ian McKellen is a vocal opponent of the law, and now the actor has been joined by almost 30 Nobel laureates from the fields of science and the arts, including novelist JM Coetzee, geneticist Sir Paul Nurse, and chemist Sir Harry Kroto.
An open letter was penned and given to The Independent to publish, and says in part:
On June 30th 2013, President Putin signed into Russian law a nationwide ban on the "propaganda of non-traditional sexual relations to minors". This inhibits the freedom of local and foreign Lesbian, Gay, Bisexual and Transgendered people to speak openly about their sexuality and prohibits Gay Pride celebrations[…]The letter is written to indicate that many senior members of the international scientific community show solidarity with politicians, artists, sports people and many others who have already expressed their abhorrence for the Russian Government's actions against its gay citizens.
The letter is then undersigned by laureates who received their designation ranging from the 1970's to post-2010, displaying a broad generational consensus.