On Thursday, Alaska Senate Minority Leader Hollis French (D-Anchorage) spoke favorably of the inevitability of nationwide marriage equality, saying "If you can't see it coming, your eyes are closed."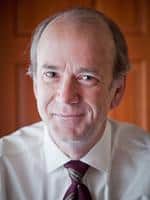 The AP reports:
French said he believed the U.S. Supreme Court would ultimately take up the issue and find denying an adult the right to marry whomever he or she wants violates the equal protection clause.
He called it an exciting legal development.
Although Alaska voters in 1998 approved a state constitutional amendment defining marriage between a man and a woman, significant pro-equality progress has been made since that time. Last year, both U.S. Senators from Alaska, Democrat Mark Begich and Republican Lisa Murkowski came out in support of marriage equality.
Additionally, a recent poll out by the Freedom to Marry shows voters in Alaska and other western states where same-sex marriage continues to be illegal now favor marriage equality by a 19-point-margin (53% favor, 34% oppose).