A bill legalizing same-sex civil unions has been approved by the Senate of Chile, The Santiago Times reports: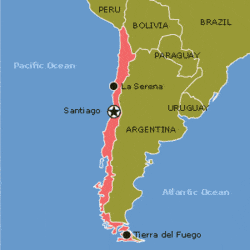 Senators voted in favor of the Life Partner Agreement (AVP) late Tuesday evening with 28 votes in favor, six against and two abstentions. The bill will now pass to a constitutional assembly before returning to Congress on Jan. 20.
The country's leading LGBTQ organization hailed the outcome as significant step toward passing a law which "the majority of the country" wants.
"We are happy for this significant progress towards bettering conditions and equality for all families, regardless of the sexual orientation or gender identification of its members," a Homosexual Integration and Liberation (Movilh) statement read. "Today we have made one more step in the struggle for civil unions, which we began a decade ago. What was a dream is now becoming real."
The bill had languished in legislative waters for two years due to right-wing opposition, as well as other concerns that the bill could eventually lead to gay marriage. Incoming President-elect Michelle Bachelet (below right) ran on a platform which promised to send a same-sex marriage bill to Congress following an "open debate" on the issue.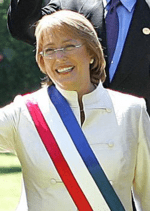 But Movilh remains skeptical of the former president as well, as spokesman Oscar Rementería told The Santiago Times early Tuesday.
"When Michelle Bachelet was last president [2006-2010] she promised three things regarding sexual equality, none of which her administration delivered," he said. "As such, we cannot have complete confidence that she is going to deliver what she promises this time around."
It remains to be seen if the bill will become law before President Sebastián Piñera leaves office in March.