The family of a 17-year-old whose body was found near a bridge less than a mile from the stadium where the World Cup will be hosted in downtown Sao Paulo is disputing police reports that call the teen's death a suicide, saying the details are far too gruesome for that to be the case.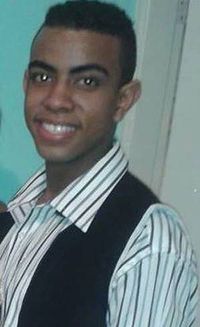 Family members and friends believe that Kaique Augusto Batista dos Santos, who was found badly bruised all over his body and with his teeth pulled and injuries from an iron rod in his leg, was the victim of a gay bashing.
They said they believe gangs are responsible. Said Kaique's sister Tayna:
"These thugs enjoy beating and torturing with their bare hands and they are please to take the lives of homosexuals. He had bruises to his head and was probably kicked to death."
Police told the family that because of overcrowding at the morgue the teen's body was not kept properly and that the state of the corpse was due to decomposition and not a beating. The body was reportedly not kept properly for several days.
Kaique had attended a party at a gay nightclub before he disappeared and his wallet and cell phone were taken. A vigil for the teen is scheduled to take place on Friday evening and more than a thousand people have said they will attend.