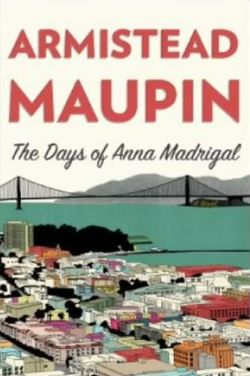 It has been a long road, but Armistead Maupin's classic Tales of the City is coming to an end on January 21st with the publication of the ninth and final book in the series. Titled The Days of Anna Madrigal, the new book ends a literary tradition begun in 1978 as a newspaper serial. Fans of Maupin's work, like blogger Cory Doctorow, are lamenting the conclusion of the beloved Tales, but are also looking forward to reading this final book.
Doctorow, writing for Boing Boing, reports:
I grew up on the Tales books, and when I moved to San Francisco, I was delighted to see so many of the places and scenes from the novels playing out in real life (as I mentioned in my recent review of The Essential Dykes to Watch Out For, Maupin's books chronicle an age of personal and political activism that seems unimaginably far behind us today).
The serial format served Maupin well, making for a story that's so compulsively readable by dint of the need to finish each thousand words with a cliff-hanger — shades of Dickens — that it's nearly impossible to stop reading them. Each subplot is firmly grounded in its moment, through topical references and subplots revolving around everything from Jonestown to AIDS, that re-reading them is something like inhaling a stack of Doonesbury treasuries.
It's been too long since Maupin gave us another glimpse at Anna and Michael and the rest of the people in the orbit of 28 Barbary Lane. I can't wait to read it (and I dread being finished with it).
The Days of Anna Madrigal will reportedly follow the title character, a 92-year-old, trans woman, as she travels to Burning Man. 
What are your favorite Tales of the City memories and moments? Share in the comments below!