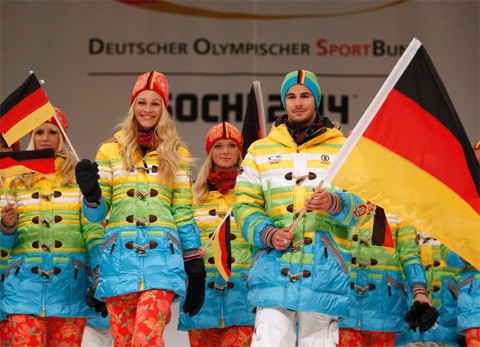 Conservatives campaign to stop gay sex education amid celebrations for a gay soccer player's coming out.
BY JASON OVERDORF / GlobalPost
BERLIN, Germany — German athletes will sport rainbow-colored uniforms at the Winter Olympics in Sochi next month in a move widely interpreted as a protest against Russia's crackdown against gay rights.
Although some see it as part of the country's redoubled efforts to be perceived as a leader in gay rights following Moscow's recent enactment of an anti-gay law, the recent coming-out of a gay German soccer player has drawn new attention to problems that still face gays and lesbians at home, which suggest the real picture is more complex.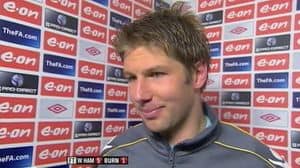 When former professional player Thomas Hitzelsperger announced that he was gay last week, he was almost universally celebrated in the German press.
But rumors persisted that his coach dissuaded him from making the announcement until he retired — while the European championships were underway — suggesting that German soccer fans, at least, haven't fully accepted the idea of gay players.
"The rejoicing sounded suspiciously self-serving and smug," Der Spiegel observed. "'We are so amazingly liberal that we can even get excited about a gay professional football player,' the message seemed to be."
James Gardner, a gay American living in Berlin with his German husband, sees cynical politics in the new enthusiasm for gay rights.
"The whole issue of homosexuality is so politicized right now," he says. "We have this Cold War happening on the gay front," he says, referring to the unspoken divides in Germany on homosexuality, "this Cold Gay War."
Moves by the Catholic Church in the state of Baden-Würtenburg to ban sex-education classes from teaching students about homosexuality — even though there's no sign the public school system will be teaching anything of the kind — suggest that in Germany, as in the US, ordinary people remain deeply divided over the issue, says Carolyn Gammon, a Canadian lesbian married to a German woman.
"I'd like to say that it's two steps forward, one step back," she says. "But it's more like 1.1 steps forward, one step back."
Recent polls suggest 65 percent of Germans favor full equality for homosexuals, according to Renate Rampf, spokeswoman for the Lesbian and Gay Federation of Germany, the country's largest non-profit gay rights organization.
That means one in every three Germans believes gays and lesbians aren't entitled to equal treatment, which leaves fertile ground for evangelical Christians and Catholics who vehemently oppose certain rights for homosexuals.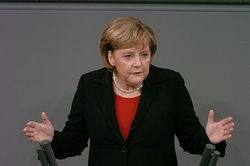 "Even Chancellor [Merkel] has said that she has a bad feeling when it comes to the issue of gays adopting children," Rampf said in an email.
Germany recognized domestic partnerships for gays and lesbians in 2001. Three years later, gay and lesbian couples in legal partnerships were allowed to adopt children.
But some less contentious rights — such as tax equality for same-sex partnerships and heterosexual marriages — have been slow in coming. And numerous attempts to legalize gay marriage have failed to pass in successive parliaments led by Chancellor Angela Merkel's conservative Christian Democratic Union.
Gays and lesbians confront similar contradictions in daily life.
When Gardner was an openly gay student at an elite private school, he says, his peers accepted his sexuality.
But Gammon says even in her liberal Berlin neighborhood of Kreuzberg, "schwule" or "gay" is the most common insult in her son's schoolyard.
"Our child is now going through this system," she says, "and he's never had a single thing that's gay-positive."