Four Arizona couples filed a class action lawsuit on Monday challenging Arizona's ban on same-sex marriage, KTAR reports: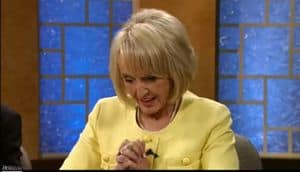 The suit, which names Arizona Gov. Jan Brewer, Attorney General Tom Horne and County Clerk Michael Jeanes as defendants, was filed by attorneys Shawn and Ellen Aiken. It claimed that a voter-approved ban on gay marriage is unconstitutional.
The lawsuit, if successful would allow gays to be married in the state and would also allow recognition of same-sex marriages from other states, KTAR adds:
In the suit, the couples describe various hardships caused by the state for not recognizing their relationship. Most focus on medical treatments, but some have to do with custody over adopted children.
"They, in turn, represent some 40,000 to 45,000 couples here in Arizona," said Aiken.
The suit also said that certain rights and benefits are denied to gay couples because the state does not recognize their marriage.
Some of the couples who filed the suit are legally married in other states.
"Two of the four couples that are plaintiffs were married in California," said Aiken. "As the law stands in Arizona today, their valid California marriage is unrecognized in Arizona."
In all, three male couples and one female couple filed. All are long-time Arizona residents. Two of the couples have adopted children.