Gay rights advocates prepare for the Sochi Olympics.

Saturday Night Live adds first black female cast member in 7 years.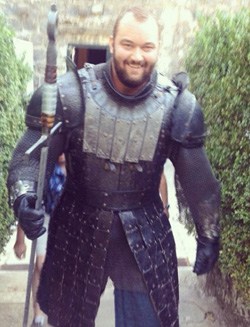 Gives 'climb ev'ry Mountain' a whole new meaning.

Michael Bay had a meltdown at the Consumer Electronics Show in Las Vegas.

Kylie Minogue is shooting a music video for her new track "Into the Blue".

Israeli border cops arrested after attack on trans woman.

Gay Pakistani man gets temporary deportation reprieve from Australia after more than 120,000 people sign petition.
J

anet Napolitano tired of talking about security at Sochi: "In terms of the security for the games, we rely on the International Olympic Committee, we work with the State Department security division personnel on the ground as well as the FBI. It's like security for any complex, large event. At a certain point, we're going to be able to start talking about the performance of our athletes, not the security lead up. Won't that be nice.

Andrew Garfield cuts a fine silhouette on a surfboard.

SpaceX launches second commercial satellite.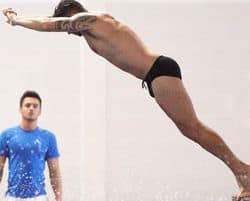 Tom Daley offers Splash supervision.

Kristi Yamaguchi speaks out in support of Brian Boitano: "I completely support him and [I'm] proud of him. It's something that doesn't define him, but it's part of who he is."

The Eurythmics will reunite for Beatles tribute concert: "The duo consisting of singer Annie Lennox and musician Dave Stewart, who last toured together in 2000, will play songs by The Beatles in the January 27 concert organized by the Recording Academy, which hands out the annual Grammy Awards."

Jake McDorman is naked and Shameless.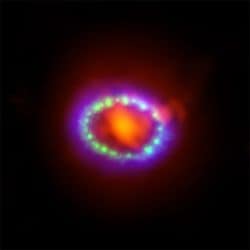 European observatory photographs remains of a supernova. "If enough of this dust makes the perilous transition into interstellar space, it could explain how many galaxies acquired their dusty, dusky appearance."

Vine creating new breed of 6-second internet superstar.

Activists urge Nigerian president to reject anti-gay law.

American Family Association calls Russia's anti-gay law "reasonable and wise": "Hardly sounds unreasonable to fine adults $150 for trying to inculcate other people's children with their subjective beliefs about sexual morality, but nothing angers homosexual activists quite like being denied access to the hearts and minds of other people's minor children."