A new report published by the Russian Foreign Ministry office takes the European Union to task on its support for the rights of homosexual citizens. In particular, the report criticizes "the aggressive propaganda of homosexual love" found throughout the EU.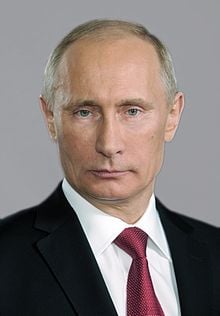 Queer Russia reports:
Russia has mounted a diplomatic offensive against "gay propaganda," accusing the EU in a new report of trying to promote an "alien view of homosexuality and same-sex marriages as a norm of life."
…
The report, whose English translation refers to gays as "queers," slams Europe's "dissemination of their neo-liberal values as a universal lifestyle for all other members of the international community."
It also notes "a steady growth of xenophobia, racism, violent nationalism, chauvinism and neo-Nazism" in Europe.
Though Russian President Vladimir Putin has maintained (in a quite silly manner) that the country's terrible anti-gay "propaganda" laws are not an affront to the rights of sexual minorities, this report seems to suggest that many in Russia believe the international community should take notice and make changes in their own permissiveness. It is a disturbing sentiment to say the least, especially considering that the already fraught Sochi Olympics are mere weeks away.