On Friday, the State Department issues a travel alert to anyone heading to Russia for the upcoming Olympics in Sochi, noting that LGBT Americans in particular should be mindful of the country's laws banning "propaganda of nontraditional sexual relations."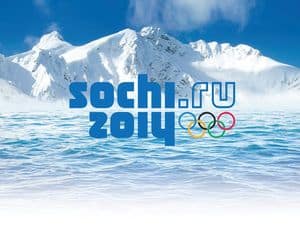 Read the alert, in part:
"Russian citizens found guilty of violating the law could face a fine of up to 100,000 rubles ($3,100). Foreign citizens face similar fines, up to 14 days in jail, and deportation," the alert states. "The law makes it a crime to promote LGBT equality in public, but lacks concrete legal definitions for key terms. Russian authorities have indicated a broad interpretation of what constitutes 'LGBT propaganda,' and provided vague guidance as to which actions will be interpreted by authorities as 'LGBT propaganda.'"
Metro Weekly reports that the alert also warns Americans to avoid public demonstrations, which many expect will in part focus on the anti-LGBT law signed by Russian President Vladimir Putin in June 2013.
"U.S. citizens should avoid large crowds in areas that lack enhanced security measures," the alert reads. "Use caution in any areas where protests, demonstrations, or other public disturbances are taking place. Demonstrations intended to be peaceful can develop quickly and unpredictably, sometimes turning violent."