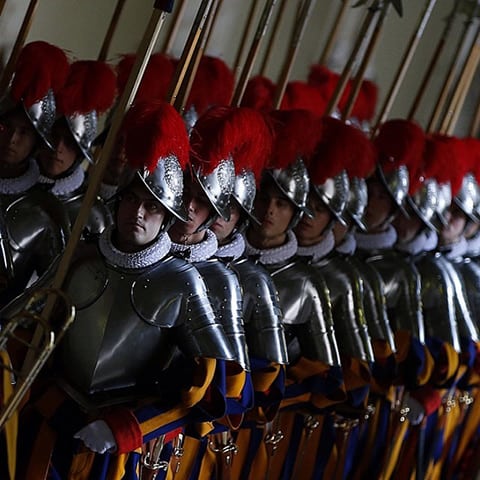 Earlier this month we reported on an allegation made by a former member of the Swiss Guard, the military unit charged with protecting the Pope with their lives, that he had been solicited for sex at least 20 times by members of the clergy during his tenure with the guard. The AP now reports that a top official at the Vatican has called on the former guard to name names:
Elmar Maeder, who headed the Swiss Guards from 2002-2008, told the Swiss newspaper Schweiz am Sonntag that he didn't doubt that predatory gays worked at the Vatican. He was quoted as saying that in his experience, "many homosexuals tend to be more loyal toward each other than toward other people or institutions." He said he wouldn't promote gay guards out of fear they might be disloyal.
In an interview with La Repubblica, Archbishop Angelo Becciu, No. 2 in the Vatican's secretariat of state, urged Maeder to provide names to back his accusations. His office confirmed his quotes Friday.
(Photo via Instagram)