On Saturday we reported that dozens of Republican lawmakers had called on Virginia Governor Terry McAuliffe to defend the state's gay marriage ban after Attorney General Mark Herring declared it unconstitutional and said he wouldn't be defending it in court.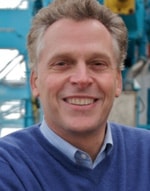 McAuliffe has now rejected that request in a letter, the WaPo reports:
In his letter to [Del. Robert G.] Marshall (R-Prince William), McAuliffe noted that other officials outside of the attorney general's office are fighting the ban.
"I share your view that the effective administration of our legal system requires zealous advocacy on all matters before the courts. In the present case, Virginia's same-sex marriage ban is being vigorously and appropriately defended by the Clerk of Court for the City of Norfolk and the Clerk of Court for Prince William County," as well as other parties, McAuliffe wrote. "Accordingly, I respectfully decline to appoint special counsel in this matter."
The Virginia Pilot adds: "With or without McAuliffe, Marshall, an architect of the 2006 state constitutional amendment banning same-sex marriage, said Monday that he plans to pursue a Virginia State Bar complaint against Herring for neglecting his duty to uphold state law."
A hearing in the case is set for Thursday morning at 9 am.