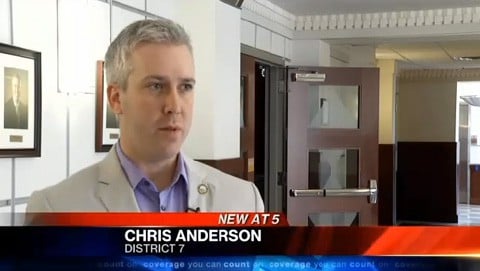 Chattanooga City Councilman Chris Anderson, Tennessee's first openly gay elected official, is facing a recall threat from members of his district, and Anderson says he knows why:
"They are recalling me because I'm openly gay."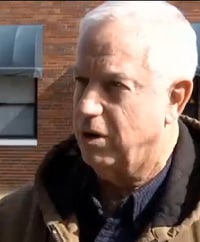 The efforts are being led by a man who does not even live in Anderson's district, WRCB reports:
"Even though the petition doesn't say 'We're recalling Chris Anderson because he's gay,' it's a pretext for the real reason," said Stuart James, Anderson's attorney. James says the man driving the recall effort, Charlie Wysong, does not live in District 7. Wysong helped get the city's domestic partnership benefits ordinance on the ballot.

"It's obvious to me that he's a leader of the group. He's saying, 'That's nonsense. I'm just an advisor.' No. He's been at the election commission meeting. He's been everywhere," said James.

"I have every right to be involved in this. I am a citizen of this city," said Charlie Wysong.

Wysong says the recall has nothing to do with Anderson being gay, but for not doing his job. He says people in District 7 sought him out for advice. "Let me say this. If he was straight as an arrow, and had treated the people of this district like he's treated them, I'd be for recalling him as well," said Wysong.
Anderson has filed a lawsuit to stop the recall efforts which are underway. Organizers must collect 1,600 signatures by April 10 to put the recall on the ballot in August.
Watch WCRB's report, AFTER THE JUMP…