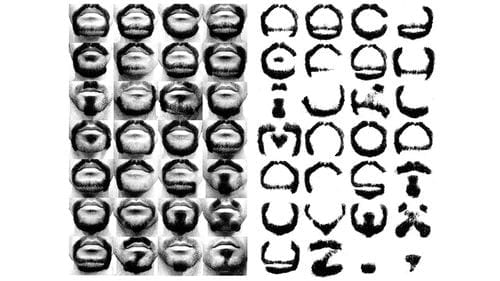 Are you into beards? Do guys with facial hair get you going? Then you're in luck, because now you can even type to your bearded-heart's content with a new font based entirely on one man's mustachioed look.
Gizmodo reports:
The brainchild of New York City-based designer Michael Allen, the Alphabeard has seen him carefully sculpt every character from his own facial hair. Bold and medium versions of the font were created at different stages of growth. Admittedly, not all the characters are super clear but, c'mon, it was carved out of hair.
Images via Design Boom.