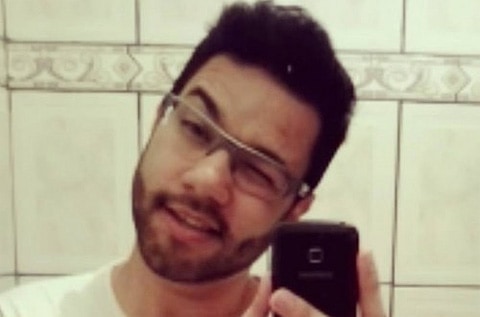 Police in Sao Paulo, Brazil have arrested a 'gang of skateboarders' who they believe have been involved in a series of attacks and robberies on gay men, International Business Times reports:
The six suspects, aged between 16 and 23, confessed to killing 18-year-old Bruno Borges de Oliveira above), police said.
De Oliveira died of injuries suffered during a brutal early-morning mugging in central Sao Paulo. He was stripped of his shoes, mobile phone, and public transport ticket before being punched, kicked and repeatedly hit on the head with a skateboard. He was on his way home after a night out in the famous LGBT Frei Caneca Street. Friends fled the assault and alerted police.
"When we came back he was already dead," one friend, who has not been named, told G1 Globo website.
In mid-January we reported on a similar incident in which a 17-year-boy was found dead and brutally beaten after leaving a gay club.
IB Times adds:
Police said that the gang had previously targeted homosexuals. The skateboarders allegedly carried out a series of dawn raids against people leaving gay nightclubs in recent weeks.
"They chose their victims for being gay," police spokesman Ruy Ferraz Fontes told Folha de Sao Paulo newspaper. "They stole the victim's belongings as part of a ritual of humiliation."
On the same night that De Oliveira was killed, at least another three people were mugged by the gang, police said.