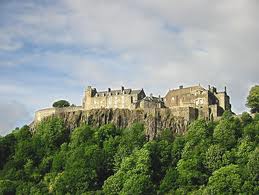 Scotland's parliament has passed marriage equality in a 105-18 vote, the BBC reports:
The Scottish government said the move was the right thing to do but Scotland's two main churches were opposed to it. The first gay and lesbian weddings could take place this autumn.
Religious and belief bodies can "opt in" to perform same-sex marriages.Ministers said no part of the religious community would be forced to hold such ceremonies in churches.
During a debate at Holyrood, MSPs rejected amendments which were said to provide "protection" for groups and individuals opposed to same-sex marriage.
The SNP's John Mason tabled an amendment stating that no-one could be "compelled by any means" to solemnise gay marriage, including by a contract or a legal requirement.