The ACLU has withdrawn a request for an injunction blocking Wisconsin's marriage ban while a court challenge is underway. Last week U.S. District Judge Barbara Crabb said that she would deny the motion if it wasn't withdrawn, saying that even if she granted it, the order would immediately be challenged and stayed by the defendants.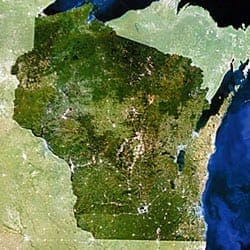 The Wisconsin State Journal reports:
"Accordingly, plaintiffs withdraw their motion for preliminary relief in favor of final resolution on an expedited schedule as the court has recommended," the ACLU memorandum said.
The plaintiffs suggested that both sides file a series of motions and responses to summary judgment by April 24. The Department of Justice, which is representing the state, declined to comment.
Two of the defendants — Dane County Clerk Scott McDonell and Milwaukee County Clerk Joseph Czarnezki — oppose the state's constitutional ban on gay marriage and are being represented by corporation counsel for those counties.