Mark Regnerus, the UT researcher, whose rightwing-funded, biased parenting studies have been thoroughly discredited and debunked, took the stand yesterday for the defendants in the trial challenging Michigan's ban on gay marriage and gay adoption.
The AP reports: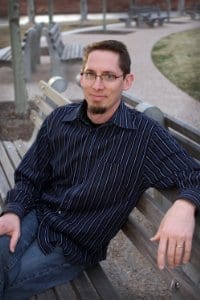 "We aren't anywhere near saying there's conclusive evidence" that children with same-sex parents grow up with no differences when compared to kids with heterosexual parents, he said.
"Until we get more evidence, we should be skeptical. … It's prudent for the state to retain its definition of marriage to one man, one woman," said Regnerus, who believes that's the best scenario for kids.
He'll be cross-examined Tuesday.
But even as he took the stand, the Sociology Department at the University of Texas, where Regnerus is employed, blasted his work as "fundamentally flawed" and distanced themselves from Regnerus' toxic views, issuing this statement:
Like all faculty, Dr. Regnerus has the right to pursue his areas of research and express his point of view.  However, Dr. Regnerus' opinions are his own. They do not reflect the views of the Sociology Department of The University of Texas at Austin.  Nor do they reflect the views of the American Sociological Association, which takes the position that the conclusions he draws from his study of gay parenting are fundamentally flawed on conceptual and methodological grounds and that findings from Dr. Regnerus' work have been cited inappropriately in efforts to diminish the civil rights and legitimacy of LBGTQ partners and their families.  We encourage society as a whole to evaluate his claims.
 
The Sociology Department at The University of Texas at Austin aspires to achieve academic excellence in research, teaching, and public service at the highest level in our discipline. We strive to do so in a context that is based on the highest ethical standards of our discipline and in a context that actively promotes and supports diversity among our faculty and student populations.
 
The Sociology Department resides in the College of Liberal Arts, which has issued a statement regarding Dr. Regnerus.
 
The Sociology Department has no affiliation with the Austin Institute for the Study of Family and Culture.
Defendants' testimony in the Michigan trial had a rough start already yesterday after a judge barred the state's first witness from the stand, saying Sherif Girgis had nothing to offer:
"He's very eloquent … but right now, all he is offering to us is mainly his opinions," U.S. District Judge Bernard Friedman said of the witness. "The court does not believe … that he should be allowed to testify."