Frank Ocean has filed documents to legally change his name from Christopher Edwin Breaux to his adopted stage name, TMZ reports: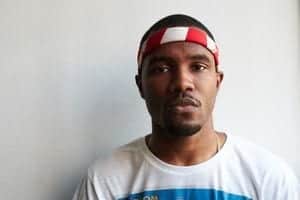 To make it official … Frank has to plaster his intentions in a newspaper on 4 separate occasions — once a week, 4 weeks in a row.  The idea is that if he's using the name to defraud someone, potential victims can come forward and object in court.
In other Frank Ocean news, he's being sued by Chipotle for backing out of a deal to sing "Pure Imagination" for the animated ad that went viral last September. Ocean was reportedly angry that Chipotle's logo appeared in the ad:
The restaurant says it got an email from Frank's people claiming Frank thought he was promised final say over the recording and all promotional materials — and believed the company was in breach when it refused to remove its logo.
Chipotle is suing to get back the $212,500 advance it paid Ocean.
Fiona Apple recorded the spot in Ocean's place.
You can watch it HERE.