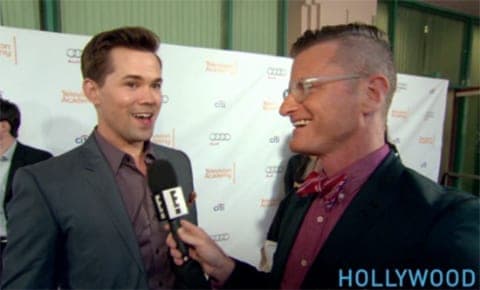 While speaking with E! Entertainment correspondent Marc Malkin, "real-life gay" actor Andrew Rannells revealed that his character Elijah will appear in season four of HBO's Girls and hinted at a possible upcoming sex scene.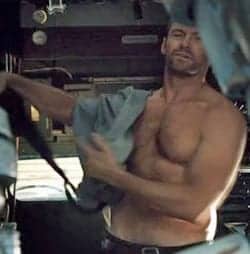 "I might be not dressed in it," Rannells coyly said. "I volunteered myself for nakedness. I feel with, like, Looking on the air, I was like 'I gotta represent with some gay sex on the show.' I'm willing!"
But when asked who he'd prefer as Elijah's sex partner, Rannells answered, "Hugh Jackman. Always and forever, Hugh Jackman." But Rannells might not realize that Jackman role plays as Wolverine in the sheets — bring an adamantium breastplate to the bedroom, Elijah.
Jackman, of course, has been long beleaguered by gay rumors ) which his wife addresses every few years. Of course, that's what happens in America when you make your career playing "The Boy From Oz."