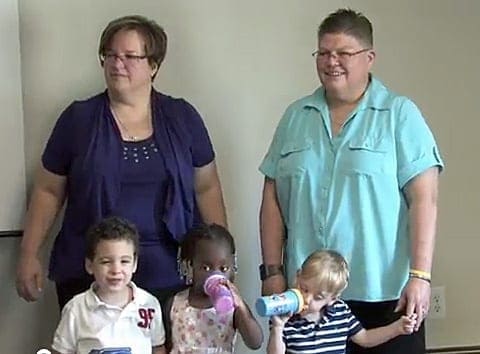 The last witness to testify for the state of Michigan in the nine-day trial challenging the state's ban on gay marriage and gay adoption left the courtroom with what the Detroit Free Press calls "explosive" testimony: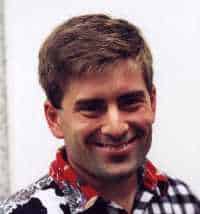 His views emerged following a question from plaintiffs attorney Ken Mogill, who is fighting to overturn Michigan's ban on gay marriage.
"Is it accurate that you believe the consequence of engaging in homosexual acts is a separation from God and eternal damnation?" Mogill asked the state's expert, then added, "in other words, they're going to hell?"
"Without repentance, yes," answered the expert, Canadian economist Douglas Allen, the last witness to testify on behalf of the state in a trial that could make Michigan the 18th state to legalize gay marriage.
Allen, an economist who has researched 60 same-sex parenting studies during a 15-year period, said that he believes Michigan should uphold its ban on gay marriage. He argued that science is a long way from determining whether that family structure is good or bad for kids, and that messing with public policy would be premature.
Michigan's AG claimed that Allen's religious beliefs won't hurt his testimony.
A decision from Judge Bernard Friedman won't come Friday, according to the AP, but it shouldn't be long.