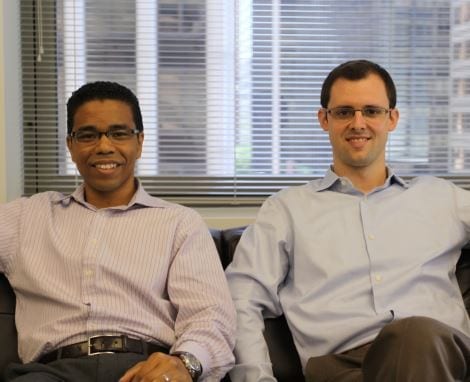 In a new profile piece, The Guardian looks at the religious underpinnings of Newsweek's new owners Johnathan Davis [above left] and Etienne Uzac [above right]. 
Davis, whose company IBT Media acquired the magazine last year, is apparently a strong proponent of conversion therapy for gays.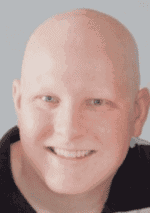 In a Facebook post in February 2013, Davis described as "shockingly accurate" an op-ed article written by Christopher Doyle [right], the director of the International Healing Foundation (IHF), which works to convert gay people. Davis said it "cuts like a hot knife through a buttery block of lies".
Doyle, who once identified as gay but is now married to a woman, wrote that "same-sex attractions" are typically felt by people born with a "sensitive nature" and then subjected to "early sexual initiation and/or sexual abuse" or unusual attachment issues with their parents. He said last week that he was delighted by Davis's praise. "Considering how much of the media is very gay-friendly, this is a breath of fresh air," he said.
You may also remember Christopher Doyle for his help in organizing 'Ex-Gay Pride Month' last July, which was forcibly cancelled as a result of undisclosed (read=imaginary) "anti-ex-gay extremism."
When asked to comment about his Facebook post in support of Doyle's claims, Davis responded:
Whether I do or not [believe that], I'm not sure how that has any bearing on my capacity here as the founder of the company. I'm not sure how it's relevant. People believe all sorts of weird things. But from a professional capacity, it's unrelated."
Gawker is also reporting that yesterday Davis sent a company-wide memo touting his commitment to diversity, saying:
I want to reiterate to all of you that our company, myself included, has and always will respect diversity in our workplace. This is reflected not only in our daily work but also in our hiring and personnel practices. Our team members are hired and retained based solely on their ability to perform the task.
We welcome and support a diverse range of opinions and values. We believe this diversity is critical to success as a world-class journalism organization, and also creates a richer and more productive culture and environment for all of us.
[photo via Forbes]