Bob Shrum: Democrats must run on Obamacare in November.

Cricket Australia moves toward adopting anti-homophobia policy.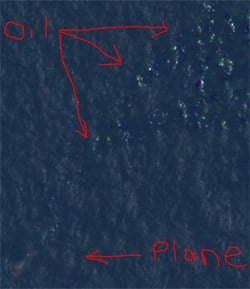 Courtney Love believes she found Malaysia 370.

The Obama administration has yet to communicate how it will respond to Uganda's anti-gay law: "From the outside it appears to be a mess," a Senate source said. "There's been no communication with Congress that we are aware of."

P!nk throws support behind NYC horse-drawn carriage ban: "Watching a horse gallop across a field is one of the most calming sights imaginable," the singer said Monday on PETA's blog. "Watching a horse dodge traffic—nose to tailpipe and spooked by horns, sirens, and pounding music—is one of the most upsetting."

Judith Light to co-star in ABC comedy pilot The Winklers: "Judith Light of Who's The Boss fame is set to co-star opposite Happy Days alum Henry Winkler in the pilot, from Everybody Loves Raymond creator Phil Rosenthal; Winkler's son, director Max Winkler; and son-in-law, actor Rob Reinis."

Sarah Jessica Parker: We are not alone in the universe.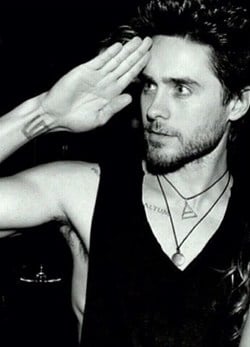 Did Jared Leto cut his hair?

Rental housing center for elder LGBTs opens in Philadelphia: "We have a man in his 90s getting around with a walker, and for the first time in his life he's wearing mascara. We have a regular mah-jongg game where lesbian separatists play with the men."

Anti-gay NYC St. Patrick's Day parade protested for 23rd year: "The message is sinking in and it is becoming harder and harder for right-thinking people to stand with the parade organizers. Indeed, it may have been because of the cold as well, but spectators along the sidelines were much sparser than in past years. By 1 p.m., the reviewing stands in the East 60s were virtually empty, with more than two hours of parade left to go."

Who is the 'underwear model of the century'?

Australian Anglican leader: Gay marriage won't hurt church rights. "In his submission to a federal parliamentary inquiry, the Very Reverend Dr Peter Catt argues a proposed marriage equality bill will remove discrimination, afford equal marriage rights to same-sex and heterosexual couples, and recognise society's pluralistic nature."

Chris Pine pleads guilty to DUI.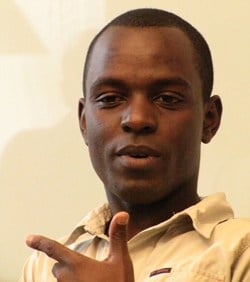 Ugandan activist Frank Mugisha fears imprisonment if he returns home: "I've heard more than 50 cases of violence and discrimination.People who have been evicted from their homes. People who have been disowned. People who tried to commit suicide. People who have lost their jobs. People who have lost friends. People who are fearing to go back to their homes and are now staying with friends. LGBT offices have been closed down."

Out lesbian young adult novelist Jacqueline Woodson selected as finalist for Hans Christian Andersen prize.

Element magazine honors 15 LGBT rights heroes at Asia Pink Awards.

Anti-LGBT activists determined to get rid of California's transgender student rights law: "Opponents of a new law that allows transgender students a choice of which restroom and locker room to use are scouring thousands of signatures that were tossed out in San Diego County and elsewhere, hoping to uncover enough evidence to prove that their referendum should be placed on the November ballot. But it will not be easy. They must painstakingly double-check each signature for any hint that county elections officials erred. Statewide, nearly 132,000 were disqualified while about 487,500 were found to be valid."