Ace Hotel Palm Springs Sissy Bingo caller Linda Gerard dies at 75.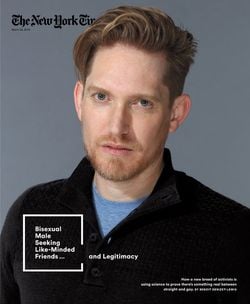 Benoit Denizet-Lewis: The scientific quest to prove bisexuality exists. And, a rebuttal.

Jon Hamm and Vincent Kartheiser get cuddly on the red carpet.

Oregon's anti-gay bakers Sweet Cakes by Melissa are going to speak at the Values Voters Summit because they're 'religious freedom' heroes.

Correction of the day: "In a March 22 story about the Brooklyn Nets' victory over Boston, The Associated Press mischaracterized the alternate jersey the Nets debuted. It is gray, not gay."

Bigoted Christian Bed and Breakfast take case to European Court of Human Rights: "Sue and Jeff Green changed their policy of letting double rooms only to married couples after a complaint from the Equality and Human Rights Commission. It warned they could be breaking the law at their Llandrindod Wells B&B. The Greens now want to establish whether Christian beliefs and human rights are superseded by equality laws."

Birdwatching with Scott Disick.

Male model fix: Max Rogers.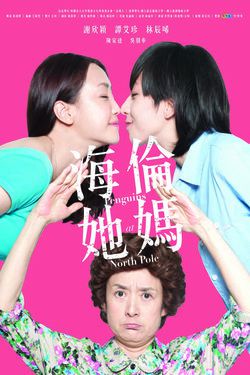 Taiwan's public TV network airs first gay family comedy: "Directed by Kassey Huang, Penguins stands out for its light comedic take on the issues young gay couples and their parents face in contemporary Taiwanese society – not so dissimilar in tone from early landmark NBC series, such as Will & Grace, which have been credited with shifting mainstream U.S. attitudes towards same sex couples."

Steve Drain: This man is the future of Westboro Baptist Church.

Florida's first out gay judge predicts nationwide marriage equality by 2016: "As a lawyer who closely follows this issue in federal courts across America, I feel comfortable in predicting that before the end of June, 2016, the U.S. Supreme Court will strike down all laws across the nation which prevent lesbians and gay men from marrying their partners."

Jennifer Lopez to receive 'Vanguard Award' from GLAAD.

NYT on the decline of the word "homosexual": "In the early 2000s, when same-sex marriage was a brand-new concept, gays were routinely described in mainstream media as homosexuals. Today, use of the word is less and less frequent. A Google Books scan shows a sharp decline in its use in recent years after peaking around 1995. Scholars expect the use of the term to eventually fall away entirely."

Mila Kunis and Ashton Kutcher are having a baby.

Game of Thrones actor Kit Harington is the new face of 'Jimmy Choo Man' cologne.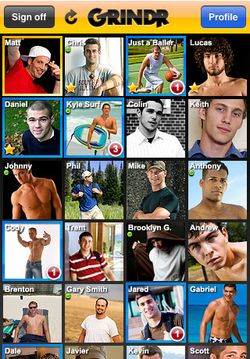 Grindr now being used as STD outreach tool: "San Mateo County health workers have been creating fake profiles on the online hookup application Grindr to encourage more men who have sex with men to get tested for HIV and other sexually transmitted diseases."

Open Road to publish Paul Monette's books as ebooks this week.

Who won at the Hookie Awards?

Terence McNally talks about his new play, and other topics like anti-gay prejudice to Parade magazine: "Maybe people have to feel superior to something. But God loves all his creatures equally. The new Pope said, 'Who am I to judge?' If we all could just start with that simple message, and then look to our own life and ask, 'How can I improve it?'"

NBC ratings for NYC St. Patrick's Day parade drop dramatically: "NBC viewing numbers for the St. Patrick's Day parade in New York dropped sharply this year, with only 213,200 tuning in. The numbers the previous two years were 278,900 in 2013 while in 2012 the numbers were 345,600. That represents an almost 25 percent drop since 2013 and a close to massive 40 percent drop since 2012. By way of contrast, the Macy's Thanksgiving Parade attracts 44 million viewers every year. "