Dianne Feinstein upset that CIA was allegedly spying on the Senate.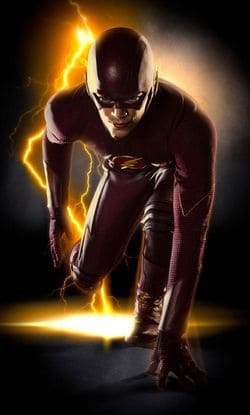 Grant Gustin is The Flash.

Chris Pine busted for DUI in New Zealand.

Disney announces EDM spin-off of studio hits: " adding some electro-infused magic include Avicii, Mat Zo, BT, U.N.K.L.E., The Japanese Popstars, Au5, Negin, Shinichi Osawa, ShyKidx and more."

Publishing Triangle announces award finalists for annual literary awards.

Signorile: How NOM was banished to the basement at CPAC. "It seemed to me that the majority of 20-somethings at CPAC just don't care about the issue and, quite frankly, don't want to be bothered by it."

Cristiano Ronaldo pays for 10-month-old's $83,000 brain surgery: "Ronaldo makes about $461,000 a week after taxes, so the expense isn't all that much for him. But it's still a remarkable gesture from a guy who has a reputation for being a bit of a prima donna."

Jake Gyllenhaal gets bum naked on set of Everest.

Robert Pattinson and Dane DeHaan double up on a motorcycle.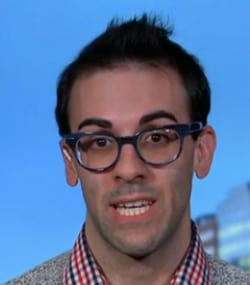 Ezra Klein's news and policy site hires Brandon Ambrosino, homophobes' favorite gay writer.

Bob Shrum on Obama, Eisenhower, and Russia: "On Ukraine, Republicans who would attack Obama for anything have offered reactions that range from empty, expedient, and incoherent bellicosity to sheer inanity. And the spasms of Republican recrimination have been profoundly ahistorical. For the better part of the century, American presidents have comprehended that not every injustice can be redressed or redeemed by inviting even greater tragedy."

SCOTUS says no to dispute between Episcopal Church and a conservative northern Virginia congregation that left over its position on gay issues. "The breakaway congregation claimed a right to keep the church building and surrounding property, and in 2008 a Fairfax County judge sided with it. But the Virginia Supreme Court overturned that ruling and sent the case back for reconsideration. In 2011, the same judge who first sided with the conservative congregation sided with the Episcopal Church. Monday's decision by the Supreme Court leaves that ruling intact."

Greek Nazis target international LGBT activist and mayoral candidate for Athens, Gregory Vallianatos.

Ricky Martin films World Cup promo in Rio de Janeiro.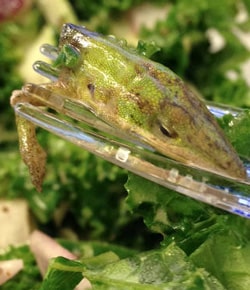 Customer says she found lizard head in salad from NYC deli Guy & Gallard.

Friends mourn man who was a pillar of Edmonton's gay community: "Karahalios – who was better known by those close to him as 'Coco' and 'Jimmy' – was found dead at his home in Oliver on Saturday. Police confirmed on Tuesday that his death was a homicide, but have not revealed any other details."

Head of Barbados Family Planning Association speaks out for gay women: "These women to a large extent are voiceless, faceless, nameless and are forced to live in the shadows and fringes of society."

Fred Karger to be deposed by DOJ and NOM in IRS case: "The deposition is a result of a federal lawsuit brought by NOM against the IRS in National Organization for Marriage v. United States of America, et al.  In its lawsuit, NOM singled out Karger because of the ethics complaint he filed against the anti-gay organization with the California's Fair Political Practices Commission…Karger will be deposed on Wednesday at 1:30 p.m. at the U. S. Attorney's office in Los Angeles."