A study recently published in the journal Psychology of Sexual Orientation and Gender Diversity found that one in ten men who use the Craigslist M4M section specifically seek out "sexual partners who do not identify as gay, either to fulfill a fantasy or because it allows anonymous sexual encounters without discovery."
The researchers reviewed 1,200 ads and compared ads specifically seeking non-gay-identified (NGI) men and ads not specifying the preferred sexual orientation of their partners.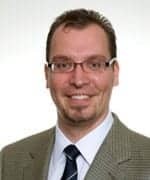 The study found that 1 in 10 ads were placed by men seeking sex with NGI men, and:
Although men who posted NGI-seeking ads were more likely to self-identify as bisexual, married, and/or discreet and to seek out an anonymous encounter relative to the ads of comparison men, only 24% of online advertisements seeking NGI men were posted by men who were themselves non-gay-identified. This suggests that many of the posts (roughly 76%) are placed by gay men seeking NGI men, perceived by some gay men to be more masculine, dominant, or "straight-acting."
… men seeking NGI partners were significantly less likely to mention that they wanted to have safer sex/use condoms (15% vs. 33%) and were more likely (66% vs. 42%) to omit mention of condoms or safer sex in their advertisements. "This suggests that these men are more likely to be looking for and willing to engage in sex without a condom which may place them at greater risk for HIV/STI transmission than men who are not seeking non-gay-identified male partners," said [Dr. Eric Schrimshaw, PhD, at Columbia University's Mailman School of Public Health, pictured].
The study could help further future research regarding the sexual activities and STI risks of NGI men who have sex with men. Such research could help keep everyone healthy, no matter how they self-identify.