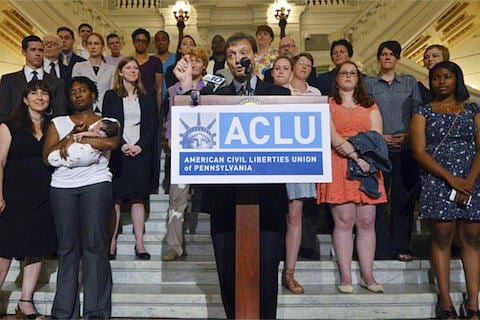 When the ACLU challenged Pennsylvania's gay marriage ban last summer, the trial was originally scheduled to be held this June. However, the ACLU this week filed a motion asking U.S. District Judge John Jones to rule without a trial .
From the ACLU of Pennsylvania:
A trial became unnecessary after the commonwealth stated that it will not call any experts to counter the plaintiffs' argument that there is no rational reason why lesbian and gay couples are excluded from marriage, nor does it plan to dispute the specific harms caused to the plaintiffs by the marriage ban. All legal papers in the case will be filed by May 12, meaning a ruling could come at any time after that date.
The commonwealth filed its own motion for summary judgment on Monday.