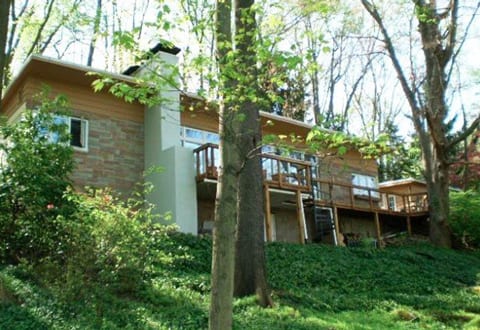 The latest proposal from the People for the Ethical Treatment of Animals (PETA) may make you gag.
The group is looking to turn the $295,000 2,170-square-foot, mid-century modern childhood home of Jeffrey Dahmer — the very home where the infamous serial rapist, torturer and cannibal killed, dismembered and buried 19-year-old Steven Hicks — into a vegan eatery called "Eat for Life: Home Cooking."
The eatery would feature "entrees like chipotle barbecue tofu kebabs and a vegan creamy chicken casserole — made from faux-chicken and dairy-free sour cream."
"We are always looking forward to ways to draw attention to the violence inherent in the production of meat, eggs and milk — which involve processes that would shock all but the most hard-hearted person," PETA president Ingrid Newkirk wrote in a letter last week. "Dahmer's old house gives us a way to evoke sympathy for these victims and to suggest that a life-affirming diet can change everything."
The Beacon Journal has more:
Aha. Even though the house is "zoned only for single-family residential use and not for commercial purposes… Richard Lubinski of Stouffer Realty, who is handling the sale of Dahmer's former house, said he was not sure if the offer was serious or if the offer was part of a publicity stunt… but [said] the deal could help to remove a longtime stain in the community.
"I think it's great," Lubinski told the paper. "If they want to buy it and repurpose it, that's phenomenal."
(image via Keller Williams Realty)