A defense attorney for Bryan Singer said on Friday that credit card receipts, telephone records and production schedules show the 'X-Men' franchise director was not in Hawaii when a lawsuit claims he sexually abused a 17-year-old on the island.
The AP reports: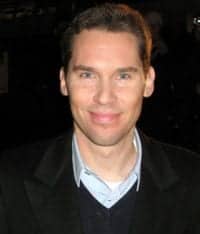 Singer was mainly in Toronto working on the first "X-Men" movie from August through October 1999, defense attorney Marty Singer told The Associated Press.
A lawsuit filed by a former child model, Michael Egan III, says Bryan Singer abused him several times over those three months as well as earlier in California as part of a Hollywood sex ring led by another man convicted of luring minors across state lines for sex.
"This was Bryan's first studio film," Marty Singer said. "Clearly, he's not going to take a break in the middle of this movie while you're shooting and prepping it to go to Hawaii."
Egan's lawyer has yet to comment on the development.