Sarah Mbuyi, a Belgian immigrant who works at a British nursery school, has lodged a formal complaint at an employment tribunal alleging that she was fired for refusing to read stories about gay couples to children.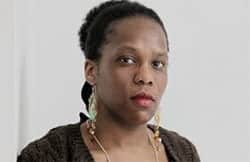 According to Mbuyi, shortly after she began full-time work at Britain's Newpark Childcare nursery school a lesbian co-worker began asking Mbuyi why she carries a bible and about her Christian beliefs. Two months later, Mbuyi gave the woman a bible as a gift when that woman got injured and ended up in the hospital.
The following month, the lesbian co-worker told Mbuyi that the church had shamed and abused her for being lesbian when she was younger. At some point Mbuyi responded, "If I tell you that God is OK with [homosexuality] I am lying to you."
Mbuyi's employers then allegedly called Mbuyi in for a disciplinary meeting, accused her of harassment and gross misconduct and then asked  if she would read stories about gay people to children. She answered that she would not and was let go soon afterwards.
Miss Mbuyi will be represented in court by the Christian Legal Centre, a UK-based religious legal group with a long track record of losing its cases.