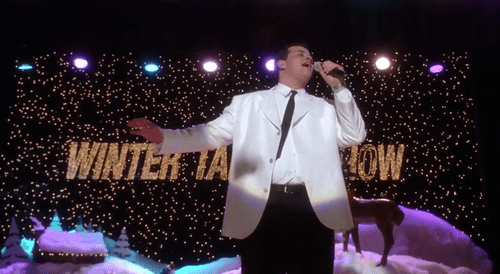 As unreal as it sounds, this month marks the 10-year-anniversary of Mean Girls. And while it may be hard to pick a favorite from the superb cast of characters, it was the role of gay high schooler Damien that graced the world with such memorable quotes as "You go Glen Coco!" and "She doesn't even go here!"
Actor Daniel Franzese, who played Damien, recently chatted with Cosmopolitan about how he landed the role:
"I sat in the waiting room in character as Damian, commenting on anything and everything I could. Amanda Seyfried had come in for her test and she was wondering aloud, "Should I wear this beige shirt or should I wear this maroon shirt?" Mark [Waters, the director] and Tina [Fey] had their backs to me, and I said, "I'd go with the merlot." I don't even know where that line came from, but they both whipped around and started laughing. They went on with the audition with Amanda and then the casting assistant said, "Hey, it's your turn next." I walked into the room, and Mark and Tina were like, "You?! We thought you worked here; we didn't know you were auditioning. Now we're excited — we like you!" It was a really great way to come in and [get noticed]. But then, according to the E! True Hollywood Story, (laughs) Mark said my audition wasn't very good but that they just really liked me anyway".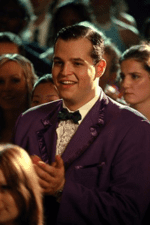 He also spoke about playing the role of a gay high schooler and the respose he got from LGBT fans:
"…Mark's whole position on Damian was that Damian probably doesn't realize he's gay yet. I mean, he knows deep down, but he's still going through puberty and figuring it all out. He hadn't dated anyone yet; he probably hasn't kissed anyone yet. And I just think that sweet spot of vulnerability was something that made that character real. That moment of a kid in high school who just didn't care what people thought about him. I like to say I'm the legendary father of the House of Glen Coco. Anything that shines a little light on anyone who's feeling left out in any way, I am just beyond proud to contribute to that in any way — even if it's accidentally."
And for a highlight reel of all of Damian's best moments, check out the video AFTER THE JUMP…