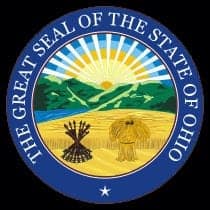 A federal judge in Ohio has announced he'll issue a ruling striking down the state's ban on gay marriage, the AP reports:
Judge Timothy Black made the statement Friday following final arguments in a lawsuit that challenged the constitutionality of the marriage ban. He says he'll issue the ruling April 14 prohibiting Ohio officials from enforcing the ban, which he says violates constitutional rights to equal protection and due process. Black's ruling will not mean Ohio has to allow couples to marry in the state. Attorneys for the state had argued that it's Ohio's sole province to define marriage as between a man and a woman.
Black announced his ruling ahead of time to give the state to prepare an instant appeal.
Attorney Al Gerhardstein, representing plaintiffs in a lawsuit about birth certificates, amended his request to ask Black to declare all aspects of Ohio's gay marriage ban unconstitutional. In federal court Friday morning, the judge said he would do that.
Gerhardstein told WVXU  he didn't ask for gay couples to be allowed to marry in Ohio, just that the state recognize marriages from other states.
Ohio Attorney General Mike DeWine told WVXU that he is not surprised by Black's ruling; and will appeal to the Sixth Circuit Court of Appeals. He said, "We felt based on his preliminary rulings that something like this would happen; and, that's fine, we will take it up to the Sixth Circuit."
Developing…