U.S. District Judge Michael McShane will hear arguments challenging Oregon's ban on same-sex marriage in a Salem court today at 1:30 pm, and, as we reported earlier, no parties will be in court to defend the measure.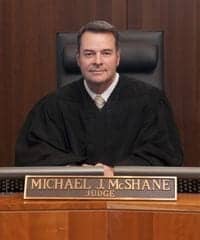 On Monday, realizing that there were no parties speaking up for the anti-gays, NOM decided that it was time to butt in to the case, and filed a motion to intervene.
The AP reports that McShane has delayed a decision on that motion:
The National Organization for Marriage, a national group opposed to same-sex marriage, filed a last-minute motion this week to intervene in the Oregon case, hoping to defend the constitutionality of the ban. McShane said Tuesday that he'll consider the group's request next month and, if he grants it, he'll hold new oral arguments so the group can defend the ban.
McShane said he won't rule on the constitutionality of the same-sex marriage ban until he's decided whether the National Organization for Marriage has legal standing to defend it.
The plaintiffs argue that the ban is unconstitutionally discriminatory because it serves no legitimate government interest.
NOM had also asked the court to delay Wednesday's hearing:
"A continuance would allow NOM an opportunity to prepare a final and more comprehensive brief in opposition and also allow Plaintiffs an opportunity to file Reply briefs addressing the substantive legal issues that NOM will raise in its brief in opposition," NOM explained in its request.
The motion "is DENIED as untimely," McShane ordered.
As you may recall, this is a similar situation to the Proposition 8 case, in which the standing of parties to defend the ban was questioned, and we know how that went.