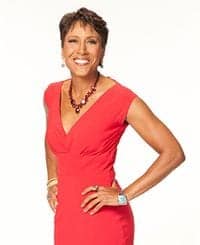 In a new interview with Good Housekeeping magazine, GMA anchor Robin Roberts speaks about her upbringing, her battle with bone marrow disease, and why she waited until December 2013 to finally come out as gay.
Says Roberts: 
News flash: Some people like their anonymity. This is what's right for me. Love is love, and I'm grateful to have that. Sometimes there's a stigma attached to how people view you if you're living a certain way. But I don't care — you gotta live your life. You gotta find what happiness is and what it means for you, and you can't get caught up in what someone is saying about you on Twitter. You don't go through a year like I did to not be happy and not make your own choices.
Roberts has served as GMA anchor since 2005.