Today, Houston mayor Annise Parker introduced an Equal Rights Ordinance that would protect the city's public and private employees from workplace, housing and public accommodation discrimination based on their sexual orientation and gender identity.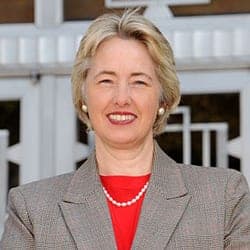 News 92 FM reports that "Religious organizations would be exempt in order to avoid First Amendment issues," and that "Parker plans to present the draft ordinance to the Houston City Council Quality of Life Committee on April 30. Consideration by the full council is scheduled for May 7."
John Wright at Lone Star Q adds that, "Parker previously indicated that an earlier draft of the proposed ordinance didn't include citywide employment protections, leading to a major push by LGBT advocates to have the provision added."
Wright also adds that Houston was "the only major city in Texas, and one of the few in the nation, that lacks citywide LGBT protections," and that "Mayor Parker has exempted companies with fewer than 50 employees… three times higher than under the Austin or Dallas [non-discrimination ordinances], or under the federal [Employment Non-Discrimination Act]." Wright surmises that Parker may have had to do this in order to earn votes for the ordinance's passage.
The Human Rights Campaign's National Field Director Marty Rouse thanked Mayor Parker for leading on the issue:
"It is far past time to protect the citizens of Houston from all forms of discrimination, including discrimination based on sexual orientation and gender identity. As the nation's fourth largest city, Houston is an epicenter for business and culture. Cities thrive when all citizens feel welcome and part of the cultural fabric. Today, Mayor Parker told every Houstonian that they are a valued part of the city's future."