Judge Timothy Black has stayed his ruling ordering Ohio to recognize same-sex marriages performed in other states, except in the case of the four couples who sued. He says Ohio must recognize their marriages immediately, the AP reports.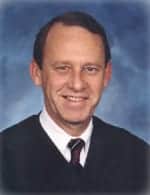 Black said the stay does not apply to the four couples who filed the February lawsuit that led to the court case and ordered Ohio to immediately list both spouses in each relationship as parents on their children's birth certificates.
In explaining the stay, Black said that although he doesn't think the state's appeal will succeed, there is still a chance the 6th Circuit could overturn his decision.
"The court recognizes that recognition of same-sex marriages is a hotly contested issue in the contemporary legal landscape, and, if (the) appeal is ultimately successful, the absence of a stay … is likely to lead to confusion, potential inequity and high costs," Black said. "Premature celebration and confusion do not serve anyone's best interests."
The case will be appealed to the Sixth Circuit Court of Appeals.