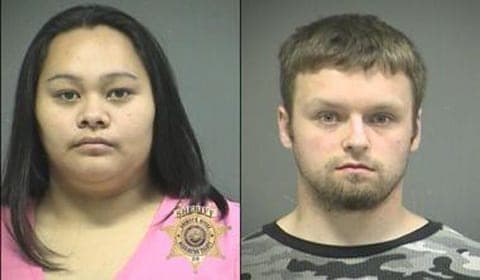 Late last week we reported on the trial of Jessica Dutro, an Oregon mom charged with one count of murder, five counts of murder by abuse and one count of second-degree assault in the death of her 4-year-old son.
Dutro had instructed her boyfriend Brian Canady, who has already pleaded guilty to first-degree manslaughter and second-degree assault in the child's death, to "work on" her son, Zachary, sending him a Facebook message that she thought the 4-year-old was gay:  "He walks and talks like it. Ugh."
A jury convicted yesterday on all seven counts after less than an hour of deliberation.
The Oregonian reports that it was likely the heartbreaking testimony of Dutro's daughter that helped convict her:
If jurors believed nothing else, prosecutors said Wednesday, they should believe the girl. She watched her mom and her mom's boyfriend fatally beat Zachary Dutro-Boggess Aug. 12, 2012, the day before his 4th birthday.
"They beat up my brother, then he died," the girl told her counselor. "I seen them."
To a Tigard detective, she said, "Jessica and Brian, they kept hitting him and punching him. He didn't listen to them so they kicked him and punched him and stuff and they kept doing it and doing it. … They knew he were sick and stuff. And they didn't tell anybody."
Dutro reportedly showed no reaction to the conviction.