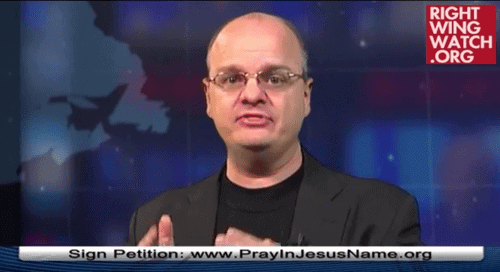 Gordon Klingenschmitt, the former Navy chaplain who has made a career out of making outrageous anti-gay claims on his "Pray in Jesus Name" program, looks to be leading the GOP nomination in the race for Colorado's heavily-Republican House District 15. 
At a county GOP assembly on Saturday, Klingenschmitt "won the favor of the delegates with 71 percent of the vote, preventing two other candidates nominated from hitting the 30 percent threshold."
Another GOP candidate, however, had gathered the necessary signatures to appear on the ballot, indicating that a primary battle is expected. 
That candidate, Dave Williams, has his own laundry list of virulently anti-gay statements and actions, so it appears that regardless of the primary's outcome, voters will likely be sending a homophobe to the capital come November. 
[via RightWingWatch]