The Maine Republican Party has just voted to adopt a new platform, but anyone at the convention hoping the party would moderate its tone on gay rights walked away disappointed.
The Huffington Post reports: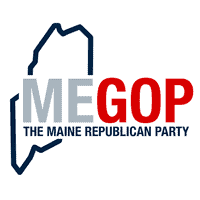 State party officials adopted the platform Friday, as their convention kicked off, according to the Associated Press. The platform defines marriage as the union of one man and one woman. The 2012 platform had a similar definition of marriage.
Maine Gov. Paul LePage (R), who is running for reelection, also opposes same-sex marriage, which is nevertheless legal in the state. Sen. Susan Collins (R-Maine), who has pushed for LGBT equality in some areas, has not yet come out in support of marriage equality.
Earlier this month, the Nevada Republican Party voted "amid raucous debate" to drop opposition to gay marriage from the party's platform.